Independent Third Party Inspections
Third-Party Inspections are the wave of the future
Government and utility programs are based on trusted third-party inspections and standardized protocols for testing. Conflict resolution by expert consultants as a disinterested third-party stops potential litigation dead in its tracks. Homeowners, builders, contractors and architects gain confidence in completed installations by receiving measured results in professional, bound reports.
Tradewinds Appropriate Technologies is a trusted, independent, Third-Party inspection company. We are available for inspections, consulting and onsite verifications for:
HVAC code compliance for municipalities

Custom Building Load calculations for HVAC

House Performance, energy audits and building science analysis

Combustion and Carbon Monoxide analysis

Air Balancing

Indoor Air Quality

Home Comfort Analysis

Conflict resolution and arbitration to avoid litigation
Tradewinds has been instrumental in developing several third-party validation programs for HVAC installations and serves as the designer, maintenance and webmaster for some large dynamic databases for these programs. Contact us if you would like to hear how we can build a web-based interactive system for your data.
We have several years experience in building and maintaining utility incentive programs based on HVAC energy efficiency testing.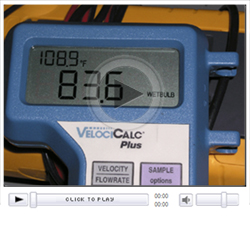 See our video about third-party verifications
| | |
| --- | --- |
| Computer controlled Blower Door test | |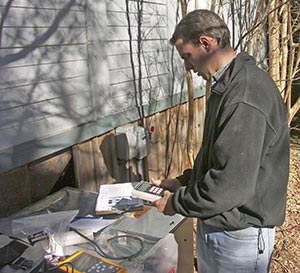 Testing static pressure of a package system